organization profile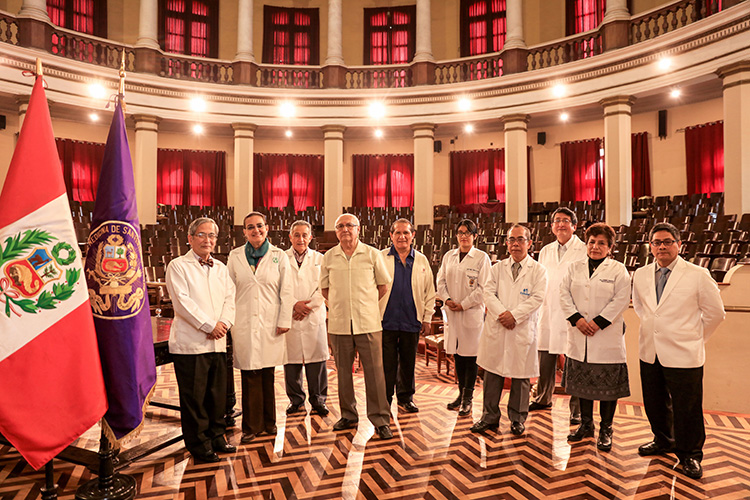 El grupo se formó en base a la subespecialidad común de sus integrantes en Neonatología. La salud neonatal representa un área de importancia en salud pública. Desde 1992 al 2012 el promedio de proporción de muertes neonatales en relación a total de muertes infantiles es de 54 %. Las 4 primeras causas de muerte neonatal en el Perú son: prematuridad 29 %, infecciones 20 %, asfixia 16 %, malformaciones congénitas 12 %; otras el 23 %. El Grupo de Investigación (GI) en Neonatología inició sus actividades el año 2003 con el desarrollo de los primeros proyectos de investigación sobre los efectos de la hiperoxia en un modelo animal de asfixia neonatal experimental con roedores albinos Holtzman. Los integrantes de este GI tienen tienen diversas investigaciones publicadas en revistas primarias indexadas y publicaciones no indexadas (e.g. Biology of the Neonate 2005; Anales de la Facultad de Medicina. 2012 y 2013; revista del INSN 2015; Revista del Viernes Mèdico). Asimismo, se han obtenido financiamiento internacional para el desarrollo de un dispositivo innovador en reanimación neonatal (Grand Challenges Canada, URL: ). También han obteniendo el primer premio en el Area Temática de Biotecnología|Medicina en el concurso de invenciones de INDECOPI 2015 ().
Fingerprint
Dive into the research topics where Neonatología is active. These topic labels come from the works of this organization's members. Together they form a unique fingerprint.
Network
Recent external collaboration on country level. Dive into details by clicking on the dots.


Research output
11

Citations

2

h-Index

7

Article
Delgado, C. A., Sánchez, V.,

Shimabuku, R.

, Cadillo, G., Tabuchi, M. & Durand, F.,

Feb 2021

,

In:

Journal of Pediatric Surgery Case Reports.

65

, 101759.

Research output: Contribution to journal › Article › peer-review

Shimabuku, R. L.

, Delgado, C. A., Nakachi, G., Teruya, A. A. & Velasquez, P. M.,

2020

,

In:

Tohoku Journal of Experimental Medicine.

252

,

2

,

p. 159-168

10 p.

Research output: Contribution to journal › Article › peer-review

RCPNEOPERU Study Group,

2018

,

In:

F1000Research.

6

, 1599.

Research output: Contribution to journal › Article › peer-review
10/09/20

1 item of Media coverage

Press/Media

9/09/20

1 item of Media coverage

Press/Media