organization profile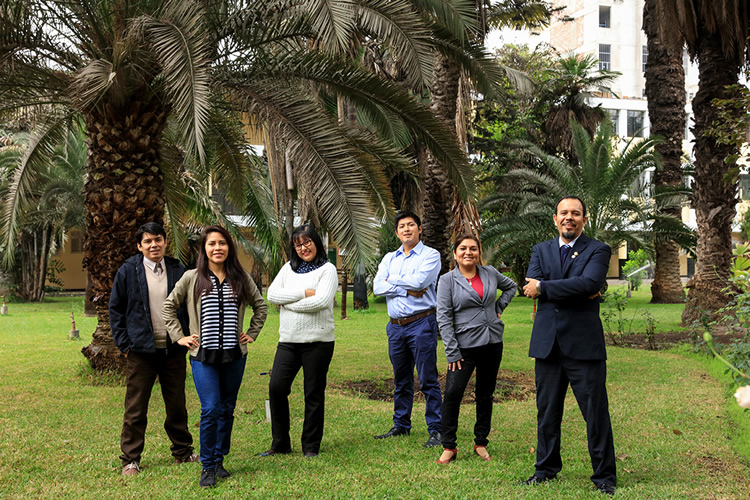 Somos un grupo de investigación interdisciplinario que se desarrolla en la transformación de materias primas, con fines de revalorizar la biodiversidad de nuestro país, utilizando procesos fermentativos y enzimáticos para la obtención de moléculas biológicas. Asimismo, se desarrolla alimentos funcionales utilizando las moléculas sintetizadas por biotecnología o a partir de alimentos ricos en moléculas bioactivas, optimizando la conservación y/o recuperación de dichas moléculas en los procesos de obtención de alimentos procesados y durante el almacenamiento, estudiando los cambios de las propiedades físicas, químicas, organolépticas y microbiológicas. La conformación del grupo ha sido progresiva desde el 2013, siendo el único motivo de su conformación el desarrollo de productos biotecnológicos y alimenticios utilizando las materias primas que tiene el País. Los profesores integrantes dictan asignaturas muy relacionadas a su campo de investigación motivando a los alumnos. Además, algunos de ellos ya han obtenido el grado de Doctor en el extranjero siendo reconocidos como investigadores REGINA, y otros siguen estudios de doctorado con becas concedidas por el Concytec del Perú, gracias a sus méritos académicos. Los resultados de las investigaciones son presentados en Congresos Nacionales e Internacionales y se han publicadas en revistas de la Web of Science.
Fingerprint
Dive into the research topics where Procesos biotecnológicos y alimentarios is active. These topic labels come from the works of this organization's members. Together they form a unique fingerprint.
Network
Recent external collaboration on country level. Dive into details by clicking on the dots.


Arroyo-Acevedo, J. L.

,

Herrera-Calderon, O.

,

Rojas-Armas, J. P.

, Chávez-Asmat, R., Calva, J. & Behl, T.,

Mar 2021

,

In:

Veterinary World.

14

,

3

,

p. 569-577

9 p.

Research output: Contribution to journal › Article › peer-review

Batiha, G. E. S., Zayed, M. A., Awad, A. A., Shaheen, H. M., Mustapha, S.,

Herrera-Calderon, O.

, Pagnossa, J. P., Algammal, A. M., Zahoor, M., Adhikari, A., Pandey, I., Elazab, S. T., Rengasamy, K. R. R., Cruz-Martins, N. & Hetta, H. F.,

14 Apr 2021

,

In:

Frontiers in Medicine.

8

, 642313.

Research output: Contribution to journal › Review article › peer-review

Yepes-Perez, A. F.,

Herrera-Calderón, O.

, Oliveros, C. A., Flórez-Álvarez, L., Zapata-Cardona, M. I., Yepes, L., Aguilar-Jimenez, W., Rugeles, M. T. & Zapata, W.,

2021

,

In:

Evidence-based Complementary and Alternative Medicine.

2021

, 6679761.

Research output: Contribution to journal › Article › peer-review