organization profile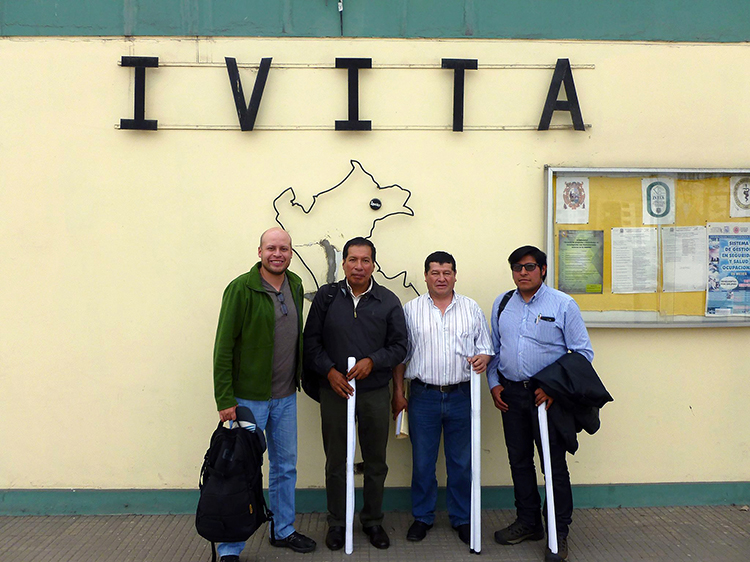 La estación IVITA-Maranganí FMV-UNMSM, está localizada a 150 km al sur del Cusco, donde se realizan trabajos de investigación científica para incrementar el conocimiento de la ganadería altoandina, investigando, validando y transfiriendo tecnología para mejorar los índices productivos en estas especies. El grupo de investigación está conformado por investigadores que laboramos permanentemente en la Estación IVITA Maranganí, para realizar estudios integrales y multidisciplinarios dentro de las diversas áreas que conforman la ganadería altoandina. Los miembros del grupo contamos con experiencia en investigación y producción científica, lo cual respalda los fines de investigación de este grupo. Dentro de los logros obtenidos por los investigadores son: en el campo de la alimentación y nutrición, estudios sobre digestibilidad, características selectivas, reducido consumo de forraje y mayor tiempo de retención de la digesta; en reproducción, se han hecho estudios de pubertad, comportamiento sexual, sistema de empadre, gestación y postparto, biotecnologías reproductivas como la inseminación artificial, superovulación y transferencia de embriones; en sanidad, se ha estudiado la etiología y patogénesis, estudios de epidemiología, diagnóstico, prevención y tratamiento de diferentes enfermedades infecciosas y parasitarias; en mejoramiento genético se realizó el estudio de la biología del vellón de la alpaca, biometría e índices de selección.
Fingerprint
Dive into the research topics where Producción y sanidad en ganadería altoandina is active. These topic labels come from the works of this organization's members. Together they form a unique fingerprint.
Network
Recent external collaboration on country level. Dive into details by clicking on the dots.


Arias-Pacheco, C.,

Pezo, D.

, Mathias, L. A., Tebaldi, J. H., Castelo-Oviedo, H. & Lux-Hoppe, E. G.,

Jun 2021

,

In:

Tropical Animal Health and Production.

53

,

2

, 211.

Research output: Contribution to journal › Article › peer-review

Pacheco, J. I.

,

Vélez, V. M.

, Angulo-Tisoc, J. M. &

García, W.

,

23 Feb 2021

,

In:

Revista de Investigaciones Veterinarias del Peru.

32

,

1

, e19511.

Research output: Contribution to journal › Article › peer-review