organization profile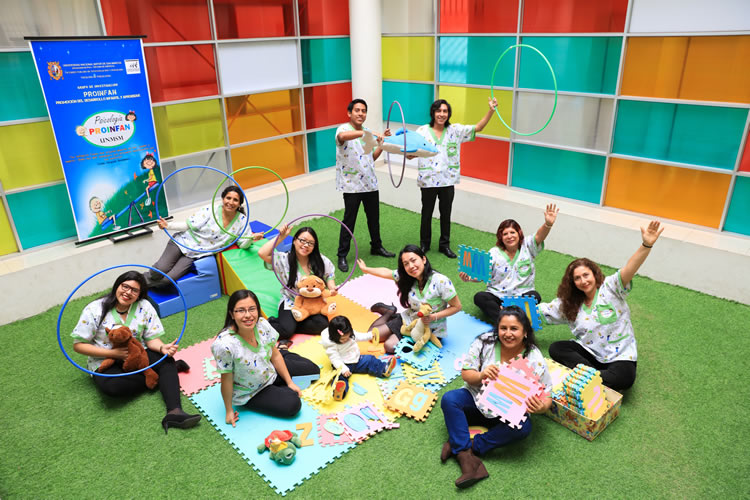 El Grupo de Investigación en Promoción del Desarrollo Infantil y Aprendizaje (PROINFAN) de la Universidad Nacional Mayor de San Marcos, centra su investigación en el análisis del desarrollo infantil y de los procesos de aprendizaje y en la planificación de servicios a la Comunidad, con la finalidad de presentar soluciones y alternativas que contribuyan a mejorar el bienestar de la población infantil peruana y de sus familias. El grupo está conformado por un grupo de investigadores de primera línea tanto profesionales expertos como estudiantes de post y pre grado, este se encuentra dirigido por la Mg. Carmen Magali Meléndez Jara y se encuentra adscrito al Instituto de Investigaciones Psicológicas de la UNMSM. Los miembros del grupo vienen desarrollando una amplia actividad investigadora estrechamente vinculada al campo de la psicología, muchos de ellos con gran interés en el tema de desarrollo infantil, el aprendizaje, la psicología clínica y de la salud y la psicología educativa. El Grupo de Investigación PROINFAN surge como consecuencia de la continuidad en la relación de sus investigadores titulares, adjuntos y adherentes con entidades públicas del estado Peruano que desarrollan servicios de protección y promoción de la infancia.
Fingerprint
Dive into the research topics where Promoción del desarrollo infantil y aprendizaje is active. These topic labels come from the works of this organization's members. Together they form a unique fingerprint.
Network
Recent external collaboration on country level. Dive into details by clicking on the dots.


Matalinares-Calvet, M. L.

, Díaz-Acosta, A. G., Rivas-Díaz, L. H., Arenas-Iparraguirre, C. A., Baca-Romero, D., Raymundo-Villalva, O. & Rodas-Vera, N.,

1 Jul 2019

,

In:

Acta Colombiana de Psicologia.

22

,

2

,

p. 99-124

26 p.

Research output: Contribution to journal › Article › peer-review