organization profile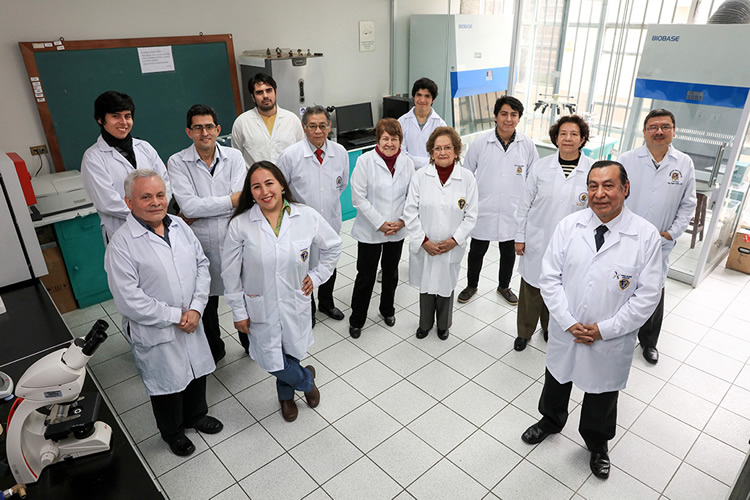 El CIRNA-UNMSM es responsable de efectuar investigaciones multidisciplinarias orientadas a la validación del conocimiento tradicional, a la producción y transformación de los recursos naturales de manera sostenible, preservando la biodiversidad, los recursos energéticos, en busca de la mejora de la vida integral de la población rural y urbana, de las comunidades campesinas y nativas, de las empresas públicas y privadas relacionadas a los sectores salud.
Fingerprint
Dive into the research topics where Recursos y productos naturales is active. These topic labels come from the works of this organization's members. Together they form a unique fingerprint.
Network
Recent external collaboration on country level. Dive into details by clicking on the dots.

Research Output
42

Citations

2

h-Index

4

Article
Flores-Cortez, D.
, Villalobos-Pacheco, E., Rojo-Mejia, A., Palomino-Yamamoto, M. & Martin Ramirez, Y.,
1 Jul 2018
,
In :

Revista Peruana de Medicina Experimental y Salud Publica.
p. 441-448
8 p.
Research output: Contribution to journal › Article
Kawahara, N., Nozawa, M., Flores, D.,
Bonilla, P.
, Sekita, S. & Satake, M.,
1 Apr 2000
,
In :

Phytochemistry.
p. 881-884
4 p.
Research output: Contribution to journal › Article