organization profile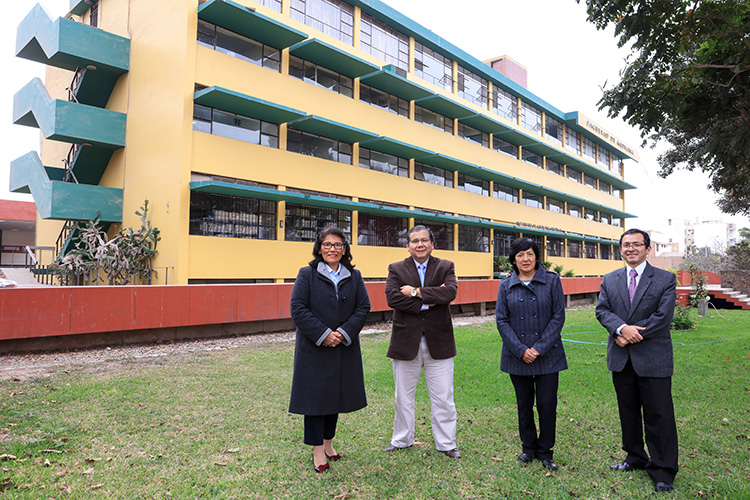 El grupo de Investigación en RESISTENCIA A LOS ANTIMICROBIANOS es una respuesta a la necesidad de desarrollar estudios dentro del IMT "Daniel A. Carrión" (DAC) de la UNMSM. Sus intereses son amplios, entre otros: Resistencia en bacterias gram negativos y gram positivos, epidemiologia molecular de microorganismos y mecanismos de resistencia, sistemas de vigilancia epidemiológica, infecciones intrahospitalarias, entre otros. El grupo esta constituido por Docentes de los DA Microbiología, DA Medicina Preventiva e investigadores del IMT/DAC de la UNMSM y Docentes Investigadores de la Facultad de Farmacia y Bioquímica de la Universidad de Buenos Aires –Argentina. Con grados de Doctor, Magister, Bachiller, Estudiante de Post Grado y pregrado. Nuestra estrategia de trabajo está centrada en desarrollo de métodos de detección, cuantificación, capacitación nacional y en el extranjero valorando el impacto en la salud pública, bioseguridad y medio ambiente. El trabajo con estudiantes se complementa con la interacción con otros investigadores por medio de visitas y contactos para la culminación de la tesis. Nos interesa interactuar con investigadores de otros centros de investigaciones afines.
Fingerprint
Dive into the research topics where Resistencia a los antimicrobianos is active. These topic labels come from the works of this organization's members. Together they form a unique fingerprint.
Network
Recent external collaboration on country level. Dive into details by clicking on the dots.


Yauri-Condor, K., Zavaleta Apestegui, M.,

Sevilla-Andrade, C. R.

, Villoslado Espinoza, C., Vicente Taboada, W. & Gonzales-Escalante, E.,

2020

,

In:

Revista Peruana de Medicina de Experimental y Salud Publica.

37

,

2

,

p. 387-388

2 p.

Research output: Contribution to journal › Article › peer-review

Matta-Chuquisapon, J., Valencia-Bazalar, E.,

Marocho-Chahuayo, L.

, Gonzales-Escalante, E. &

Sevilla-Andrade, C. R.

,

2020

,

In:

Revista Peruana de Medicina de Experimental y Salud Publica.

37

,

2

,

p. 282-286

5 p.

Research output: Contribution to journal › Article › peer-review