organization profile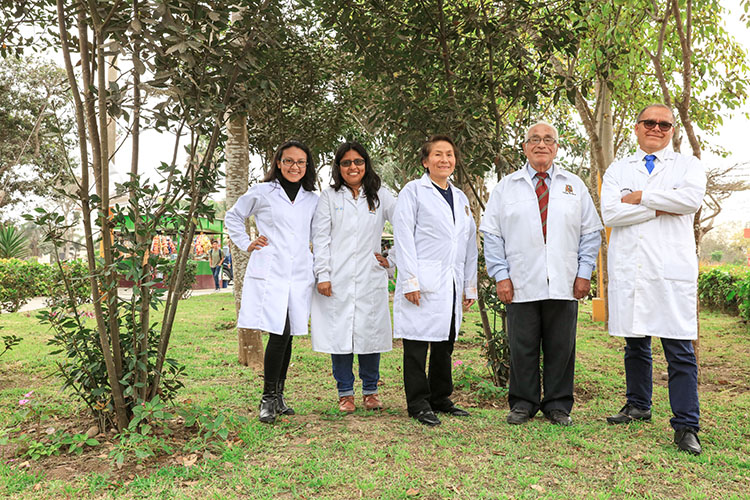 El Grupo de investigación, mediante un trabajo multidisciplinario pretende realizar estudios de la restauración del suelo y el agua de ecosistemas degradadas por efecto de residuos inorgánicos y orgánicos.Se busca restaurar el suelo y el agua mediante el uso de especies de plantas y microorganismo promisorios nativas y/o naturalizadas que permitan recuperar las funciones y capacidades de los ecosistemas.
Fingerprint
Dive into the research topics where Restauración ecológica de ecosistemas terrestres y acuáticas del Perú is active. These topic labels come from the works of this organization's members. Together they form a unique fingerprint.
Network
Recent external collaboration on country level. Dive into details by clicking on the dots.


Research output
290

Citations

8

h-Index

14

Article
Jara, E.

, Muñoz-Rodríguez, P., Wood, J. R. I. & Beltrán, H.,

9 Oct 2020

,

In:

Phytotaxa.

461

,

4

,

p. 286-294

9 p.

Research output: Contribution to journal › Article › peer-review

Solis, J.

, Gutierrez, A., Mangu, V., Sánchez Timm, E., Bedre, R., Linscombe, S. & Baisakh, N.,

1 Jan 2018

,

In:

Frontiers in Chemistry.

5

, 129.

Research output: Contribution to journal › Article › peer-review

Komárková, J.,

Montoya, H.

& Komárek, J.,

Jan 2016

,

In:

Hydrobiologia.

764

,

1

,

p. 249-258

10 p.

Research output: Contribution to journal › Article › peer-review