organization profile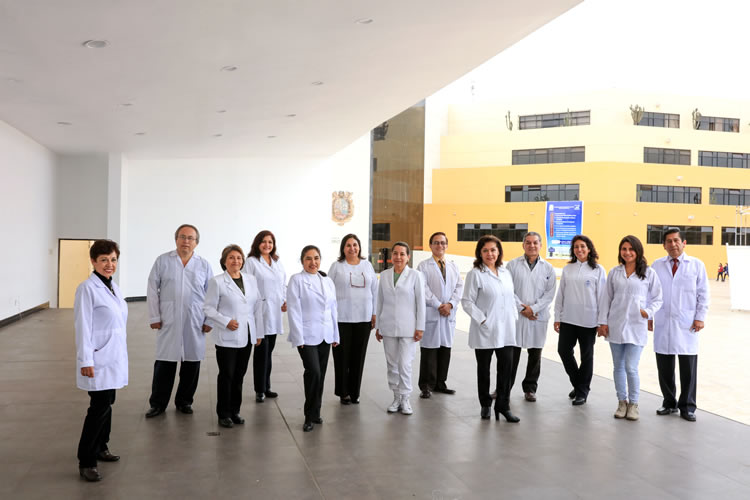 Somos un grupo de investigación conformado por Docentes investigadores de diferentes departamentos académicos de pre y posgrado , con un promedio de 20 años de experiencia hasta la actualidad en docencia e investigación en salud ; que se unieron para desarrollar trabajo de búsqueda conjuntamente con estudiantes de pre y pos grado para aportar soluciones en la clínica durante los tratamientos endodónticos así como lo relacionado a la rehabilitación bucal contribuyendo a rehabilitar la pieza dentaria y hacerla funcional en el sistema estomatognático y a la vez fortalecer y valorar la enseñanza-aprendizaje.
Fingerprint
Dive into the research topics where Restauración y rehabilitación de la salud bucal is active. These topic labels come from the works of this organization's members. Together they form a unique fingerprint.
Network
Recent external collaboration on country level. Dive into details by clicking on the dots.

Research Output
7

Citations

1

h-Index

2

Article
Gómez, C.,
Salcedo-Moncada, D.
, Ayala, G., Watanabe, R., Pineda, M., Alvítez-Temoche, D. & Mayta-Tovalino, F.,
1 Feb 2020
,
In :

Journal of Contemporary Dental Practice.
p. 178-182
5 p.
Research output: Contribution to journal › Article
Tello-Barbaran, J., Nakata, H. M.,
Salcedo-Moncada, D.
, Bramante, C. M. & Ordinola-Zapata, R.,
1 Dec 2010
,
In :

Acta odontológica latinoamericana : AOL.
p. 244-247
4 p.
Research output: Contribution to journal › Article