organization profile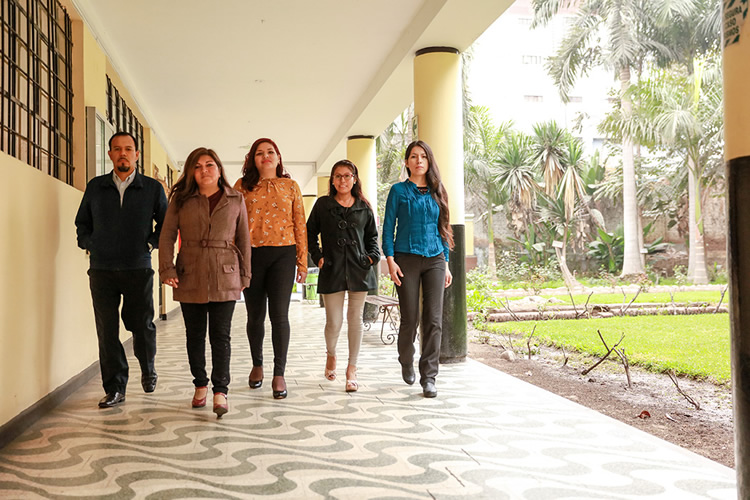 El grupo de investigación REVALF, desarrolla, y apoya en la elaboración y formulación de proyectos de Investigación, Desarrollo e Innovación (I+D+i), vinculados a los recursos y productos en torno a los recursos alimenticios y alimentos funcionales y nutracéuticos, con el uso de tecnologías limpias para la producción. Este es un grupo de investigación tiene interés en dar respuesta a uno de los grandes retos de la sociedad: la sostenibilidad; en este contexto cobra importancia la revalorización de subproductos de la agricultura y alimentación. El grupo de investigación REVALF lleva a cabo la caracterización química de los alimentos o extractos vegetales con los que trabaja, para determinar su efecto potencial. Pretende consolidarse a través de la investigación de procesos tecnológicos de ingredientes y productos funcionales que podrían ser alternativas viables para el desarrollo de la industria alimentaria a partir de la transferencia tecnológica y un mejor aprovechamiento de los subproductos.
Fingerprint
Dive into the research topics where Revalorización de fuentes naturales y alimentos funcionales is active. These topic labels come from the works of this organization's members. Together they form a unique fingerprint.
Network
Recent external collaboration on country level. Dive into details by clicking on the dots.


Research output
276

Citations

7

h-Index

16

Article
Ramos-Escudero, F., Morales, M. T., Ramos Escudero, M.,

Muñoz, A. M.

, Cancino Chavez, K. & Asuero, A. G.,

Feb 2021

,

In:

Food Research International.

140

, 110022.

Research output: Contribution to journal › Article › peer-review

Ramos-Escudero, F., Casimiro-Gonzales, S., Fernández-Prior, Á., Cancino Chávez, K., Gómez-Mendoza, J., Fuente-Carmelino, L. D. L. &

Muñoz, A. M.

,

Jul 2021

,

In:

LWT - Food Science and Technology.

147

, 111629.

Research output: Contribution to journal › Article › peer-review

Alvarado, A. T.,

Muñoz, A. M.

, Bendezú, M., García, J. A., Palomino-Jhong, J. J., Ochoa-Pachas, G., Chonn-Chang, A., Sullon-Dextre, L., Loja-Herrera, B. & Pineda-Perez, M.,

2021

,

In:

Dissolution Technologies.

28

,

1

,

p. 1-12

12 p.

Research output: Contribution to journal › Article › peer-review