organization profile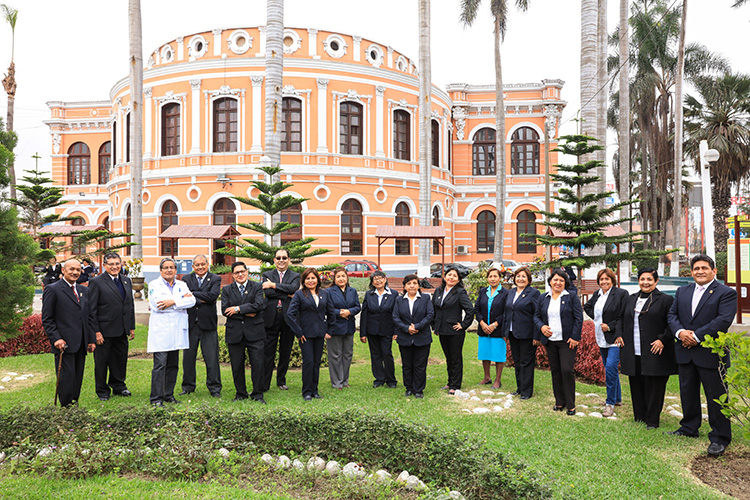 Esta iniciativa nace de la experiencia en investigación de docentes de las diversas disciplinas de la Facultad de Medicina y de la necesidad de difundir y potenciar las capacidades de investigación de docentes y estudiantes en las líneas de investigación prioritarias de la UNMSM y de CONCYTEC, asimismo difundir dicho conocimiento entre la comunidad académica, la clínica y la comunidad en general de manera seria y tomando en cuenta experiencias y modelos internacionales. El grupo tiene como misión investigar los progresos en las diversas disciplinas en el contexto de las ciencias básicas, clínicas y actividades docentes (dentro de las líneas de investigación). Asimismo nuestro grupo está formado por docentes experimentados, docentes con poca experiencia en investigación y estudiantes desde los primeros ciclos y estudiantes tesistas para potenciar sus capacidades de investigación y docencia. Abrimos la invitación a los miembros académicos de la Facultad de Medicina de la UNMSM para que formen parte de este grupo multidisciplinario y hagan su aporte para el fomento e impulso de las actividades de investigación y docencia y desarrollo.
Fingerprint
Dive into the research topics where Salud integral is active. These topic labels come from the works of this organization's members. Together they form a unique fingerprint.
Network
Recent external collaboration on country level. Dive into details by clicking on the dots.


Torres, D., Cerón, W., Córdova, B.,

Rodríguez, R.

, Cabrera, E., Alegría, R. & Cóndor, J. M.,

1 Oct 2016

,

In :

Revista Peruana de Medicina Experimental y Salud Publica.

p. 695-699

5 p.

Research output: Contribution to journal › Article › peer-review