organization profile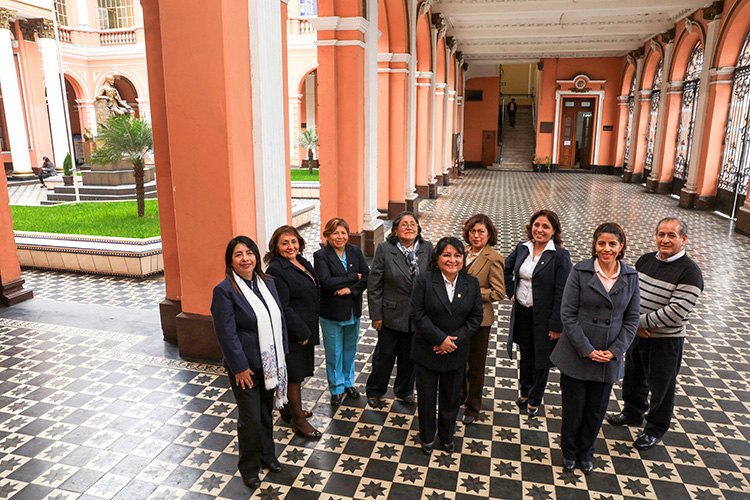 I. Trayectoria, objetivos, líneas de investigación y posibles servicios que brindara el grupo de investigación. El G.I. está conformado por profesionales de la salud multidisciplinario y un estadístico, con trayectoria institucional nacional e internacional, con amplia experiencia en investigación, educación superior y salud pública. Nuestro objetivo como grupo es aportar a la mejora de salud materno infantil con responsabilidad social en nuestro país. Nuestras líneas de investigación están relacionadas a los campos de salud materno infantil y gestión.
Fingerprint
Dive into the research topics where Salud integral madre niño, adolescente y responsabilidad social is active. These topic labels come from the works of this organization's members. Together they form a unique fingerprint.
Network
Recent external collaboration on country level. Dive into details by clicking on the dots.


Tarqui-Mamani, C.

,

Sanabria-Rojas, H.

,

Portugal-Benavides, W.

, Pereyra-Zaldivar, H.,

Vargas-Herrera, J.

& Calderón-Bedoya, M.,

2019

,

In:

Revista Colombiana de Obstetricia y Ginecologia.

70

,

1

,

p. 8-18

11 p.

Research output: Contribution to journal › Article › peer-review

Tarqui-Mamani, C.

,

Sanabria-Rojas, H.

,

Portugal-Benavides, W. J.

, García, J. C., Castro-Garay, W., Escalante-Lazo, R. & Calderón-Bedoya, M.,

1 Jan 2018

,

In:

Revista de Salud Publica.

20

,

1

,

p. 67-72

6 p.

Research output: Contribution to journal › Article › peer-review

Miki, J., Rampatige, R., Richards, N., Adair, T., Cortez-Escalante, J. &

Vargas-Herrera, J.

,

3 Dec 2018

,

In:

BMC Public Health.

18

,

1

, 1329.

Research output: Contribution to journal › Article › peer-review