organization profile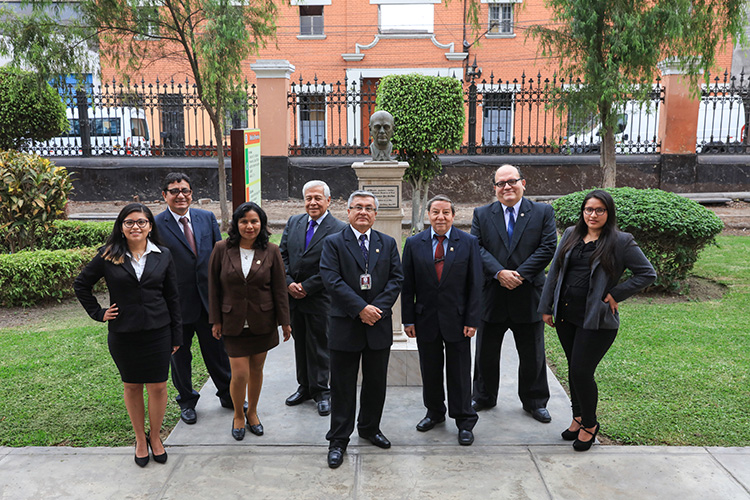 Grupo de investigación conformado por un selecto equipo de investigadores del Departamento de Medicina Preventiva y Salud Pública que realiza trabajos articulados con investigadores de la Dirección Regional de Salud de Callao y el Instituto Nacional de Salud para el desarrollo de las diversas áreas de la Salud Pública con relevancia e impacto social.
Fingerprint
Dive into the research topics where Salud publica is active. These topic labels come from the works of this organization's members. Together they form a unique fingerprint.
Network
Recent external collaboration on country level. Dive into details by clicking on the dots.


Angulo-Bazán, Y., Solis-Sánchez, G., Cardenas, F., Jorge, A., Acosta, J. &

Cabezas, C.

,

2021

,

In:

Cadernos de Saude Publica.

37

,

3

, e00238720.

Research output: Contribution to journal › Article › peer-review

Pachas, P., Donaires, F., Gavilán, R. G., Quino, W., Vidal, M.,

Cabezas, C.

, García, M., Huaringa, M., Peceros, F., Valdivia, F. & Solari, L.,

1 Oct 2020

,

In:

Revista Peruana de Medicina de Experimental y Salud Publica.

37

,

4

,

p. 681-688

8 p.

Research output: Contribution to journal › Article › peer-review

Cabezas, C.

, Trujillo, O., Balbuena, J., De MariaPeceros, F., Terrazas, M., Suarez, M., Marin, L., Apac, J. & Ramirez-Soto, M. C.,

Aug 2020

,

In:

PLoS ONE.

15

,

8 August

, e0236993.

Research output: Contribution to journal › Article › peer-review