organization profile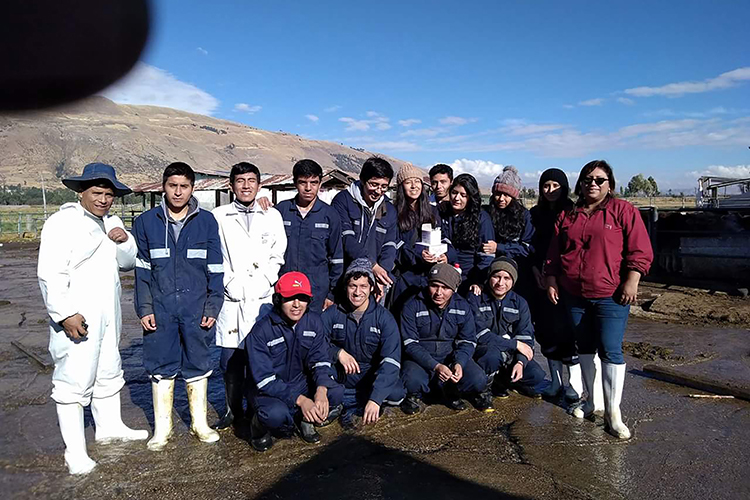 El GI SIPSA fue creado con la finalidad de contribuir al desarrollo de sistemas productivos en condiciones de altura bajo un enfoque holístico, mediante la investigación y generación de tecnologías, donde al sistema no solo se le dote de sostenibilidad económica sino que además se propicie el uso equilibrado de recursos y se favorezca la conservación del medio ambiente. Así mismo también se propone cuidar el bienestar de personas y familias que conducen los sistemas y de los seres vivos que intervienen en los sistemas.
Fingerprint
Dive into the research topics where Sistemas productivos sostenibles en altura is active. These topic labels come from the works of this organization's members. Together they form a unique fingerprint.
Network
Recent external collaboration on country level. Dive into details by clicking on the dots.


Research output
8

Citations

1

h-Index

9

Article
Fernando Carcelén, C.

,

Felipe San Martín, H.

,

Miguel Ara, G.

, Sandra Bezada, Q., Ana Asencios, M.,

Ronald Jimenez, A.

,

Gilberto Santillán, A.

, Rosa Perales, C. &

Jorge Guevara, V.

,

Sep 2020

,

In:

Revista de Investigaciones Veterinarias del Peru.

31

,

3

, e18735.

Research output: Contribution to journal › Article › peer-review

Isabel Guzmán, G.,

Fernando Carcelén, C.

,

Miguel Ara, G.

,

Ronald Jiménez, A.

, Sandra Bezada, Q.,

Jorge Guevara, V.

& Ana Asencios, M.,

2019

,

In:

Revista de Investigaciones Veterinarias del Peru.

30

,

3

,

p. 1092-1098

7 p.

Research output: Contribution to journal › Article › peer-review

Cynthia Valdizán, G.,

Fernando Carcelén, C.

,

Miguel Ara, G.

, Sandra Bezada, Q.,

Ronald Jiménez, A.

, Ana Asencios, M. &

Jorge Guevara, V.

,

2019

,

In:

Revista de Investigaciones Veterinarias del Peru.

30

,

2

,

p. 590-597

8 p.

Research output: Contribution to journal › Article › peer-review