organization profile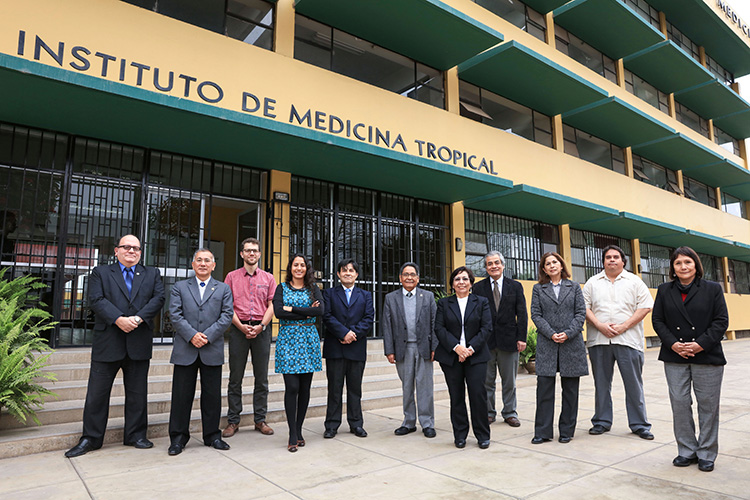 El grupo TBinfect está conformado por profesionales especialistas en micología, infectología, epidemiología, patología clínica, biología molecular y biotecnología con amplia experiencia en el estudio de enfermedades infecciosas causadas por virus, hongos y bacterias. Cuentan con numerosas publicaciones en revistas científicas del ámbito nacional e internacional de alto impacto, en las siguientes líneas de investigación relacionadas a: Enfermedades micóticas, tuberculosis, infecciones respiratorias, zoonosis (Leptospirosis y Brucelosis) e infecciones causadas por virus y bacterias emergentes y re-emergentes. Los integrantes tienen experiencia en el diseño, conducción y participación de proyectos de investigación financiados por la UNMSM y por otras universidades e instituciones internacionales. Algunos de sus integrantes incluso han participado de estudios epidemiológicos y ensayos clínicos multicéntricos internacionales en colaboración con otros centros de investigación reconocidos. Así mismo, cuentan con amplia experiencia docente en el pre grado y post grado.
Fingerprint
Dive into the research topics where Tuberculosis & enfermedades emergentes y re-emergentes is active. These topic labels come from the works of this organization's members. Together they form a unique fingerprint.
Network
Recent external collaboration on country level. Dive into details by clicking on the dots.


Toxoplasmosis Working Group in Peru and Bolivia,

Mar 2021

,

In:

PLoS Neglected Tropical Diseases.

15

,

3

, e0009199.

Research output: Contribution to journal › Article › peer-review

Angulo-Bazán, Y., Solis-Sánchez, G., Cardenas, F., Jorge, A., Acosta, J. &

Cabezas, C.

,

2021

,

In:

Cadernos de Saude Publica.

37

,

3

, e00238720.

Research output: Contribution to journal › Article › peer-review

Pachas, P., Donaires, F., Gavilán, R. G., Quino, W., Vidal, M.,

Cabezas, C.

, García, M., Huaringa, M., Peceros, F., Valdivia, F. & Solari, L.,

1 Oct 2020

,

In:

Revista Peruana de Medicina de Experimental y Salud Publica.

37

,

4

,

p. 681-688

8 p.

Research output: Contribution to journal › Article › peer-review
8/05/21

1 item of Media coverage

Press/Media

5/05/21

1 item of Media coverage

Press/Media

7/03/21

1 item of Media coverage

Press/Media