organization profile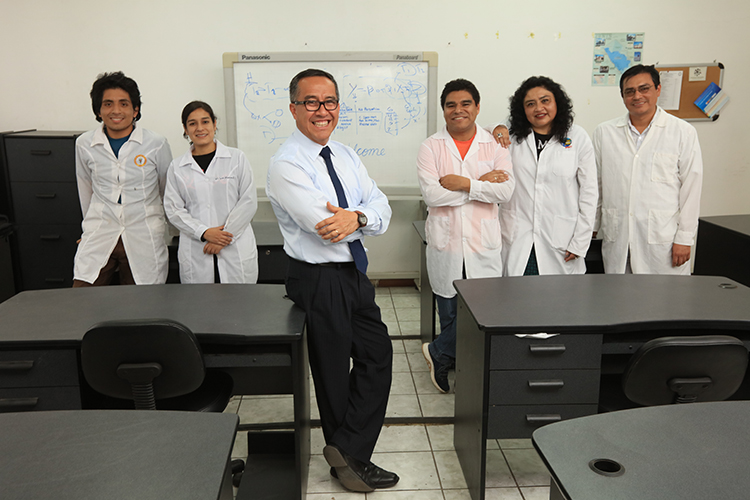 El Grupo de Investigación Zoonosis Parasitarias y Salud Pública es un conjunto de Docentes de la UNMSM junto a distinguidos docentes de otras universidades, investigadores de prestigiosas instituciones y estudiantes de la UNMSM con amplia experiencia y reconocida trayectoria nacional e internacional en el campo de las investigaciones con parásitos zoonóticos y otras enfermedades de impacto en la Salud Pública. Este grupo de investigación cuenta con personas preparadas en diferentes áreas tales como diagnóstico de laboratorio, biología molecular, inmunología, epidemiología, manejo de animales de laboratorio, trabajo de campo, modelos animales, implementación y evaluación de estrategias de control y prevención, salud internacional, entre otros. Estas características hacen de este grupo un potencial para desarrollar trabajos de investigación de gran calidad y trascendencia para el bienestar del país y del mundo entero.
Fingerprint
Dive into the research topics where Zoonosis parasitarias y salud publica is active. These topic labels come from the works of this organization's members. Together they form a unique fingerprint.
Network
Recent external collaboration on country level. Dive into details by clicking on the dots.


Research output
1046

Citations

15

h-Index

34

Article
Arroyo, G., Bustos, J. A., Lescano, A. G., Gonzales, I., Saavedra, H., Rodriguez, S., Pretell, E. J., Bonato, P. S., Lanchote, V. L., Takayanagui, O. M., Horton, J.,

Gonzalez Zariquiey, A. E.

, Gilman, R. H., Garcia, H. H., Tsang, V. C. W., O'Neal, S., Martinez, M., Zimic, M., Verastegui, M., Mayta, H.

& 13 others

, ,

13 Nov 2019

,

In:

Clinical Infectious Diseases.

69

,

11

,

p. 1996-2002

7 p.

Research output: Contribution to journal › Article › peer-review

for the Cysticercosis Working Group in Peru,

May 2019

,

In:

Brain Pathology.

29

,

3

,

p. 425-436

12 p.

Research output: Contribution to journal › Article › peer-review